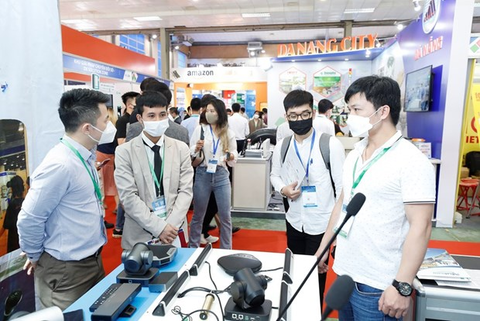 Vietnam Expo 2023, the largest trade fair in Viet Nam, will be held at the Hanoi International Exhibition Centre in the capital city from April 5-8.
Held annually in Ha Noi since 1991 by the Vietnam Trade Promotion Agency and Vinexad Company, the oldest trade fair in Viet Nam is held in HCM City every December, along with the one in the capital city every April.
Over the past 32 years, Vietnam Expo has become a prestigious venue for Vietnamese businesses to promote and introduce their products and for global trade promotion organisations that favour the Vietnamese market.
According to Vinexad, this year's exhibition will attract the participation of over 500 businesses from 15 countries and territories, showcasing their products at 600 booths.
This time, Poland will be the Special Guest of the Vietnam Expo and bring to the event a stall-themed "Tasteful EUROPE".
Notably, 2023 is the 24th consecutive year that the Korea Trade-Investment Promotion Agency (KOTRA) has selected Vietnam Expo as a special event to promote trade in the light industry, smart & consumer electronics, and the food and beauty sectors. — VNS